Find out our test facilities providing accurate and very repeatable data results from vehicles or studied systems.
GREENMOT has developed and operates a new generation of automotive climatic test cell which provides OEM and their suppliers accurate, homogeneous  and very repeatable test results.
GREENMOT has developed an High Power climatic test cell for any kinds of industrial vehicles providing large climatic and load vehicle test conditions.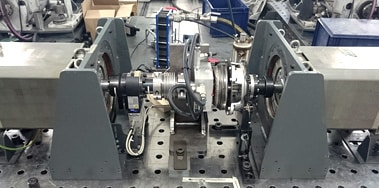 GREENMOT is able to implement specifics test benches dedicated to component applications (Transmission / Thermal)