Innovative test methodologies for optimized vehicle development
News 03/17/2020
Dear All,
Following the announcement from the French President yesterday night, and the consequent measures issued by the Government to fight Covid-19, we would like to inform you about the situation in our test center.
With a sense of responsibility and in accordance with government regulations, we have implemented procedures within GREENMOT to ensure the monitoring of on-going projects, while protecting the health of our customers, suppliers, team and our community.
Remote working has been widely implemented, which allows us to maintain our commitment by your side on your development projects. Our design office is open and remains at your disposal during normal office hours. Moreover, the test facilities remain open and the test programs continue, but we ask you to agree with your contacts on how to access and make the vehicles available: our operating methods have in fact been adapted to "barrier measures" and we kindly ask you to respect them scrupulously.
Video calls, phone calls and emails will therefore be privileged for the coming weeks. By adopting these restrictions and measures, we are more than ever involved to continue serving you and building your future.
At the same time, our team is mobilized to prepare recovery activities, as soon as the calendar and government instructions allow. Operations will then be restarted immediately.
We are aware that this period is an unprecedent for all of us. We are convinced that a sense of responsibility, mutual aid and collaboration will be the keys to succeed together and remain optimistic about the outcome of this health crisis.
We remain at your disposal for any exchange, call us or send an email.
Best regards.
News
SIA POWERTRAIN & ENERGY, Rouen, France, June 3 and 4, 2020 – Stand 12
Meet GREENMOT at the international conference of the SIA on the themes of "powertrain and energy". Discover our expertise and our demonstration car.
News
POSTPONED – DATE TO BE DEFINED // AUTOMOTIVE TESTING EXPO EUROPE, June 16 to 18, 2020, Booth 1008 –
Meet GREENMOT at the Automotive Testing Expo in Stuttgart and discover our expertise and our products, including the "human-like" driver robot, the 3D model of our tests facilities and find out how we handle the instrumentation on electric vehicles.
The fair is the world's largest exhibition for vehicle and component pre-production as well as assembly testing and validation technology and services.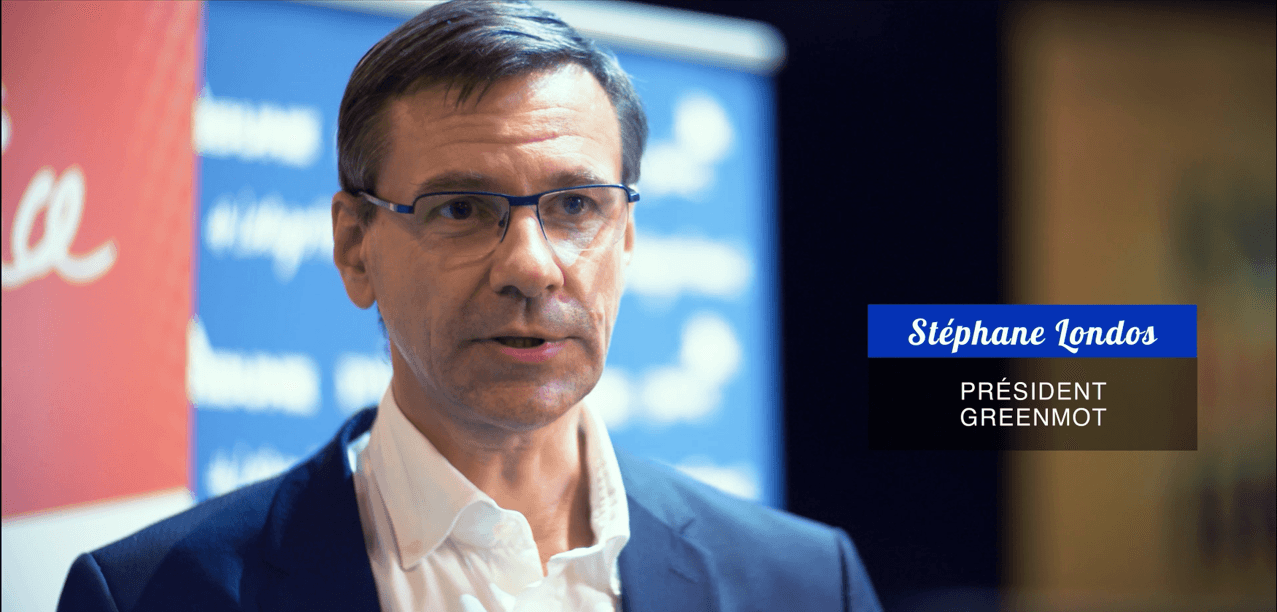 NEWS
INTERVIEW – Stéphane Londos, CEO of Greenmot
Stéphane Londos, founding CEO, introduce the test center :"Our activity is focused on current issues; reduce emissions, reduce fuel consumption and adapt to compfort issues. […] The knowledge is mastered internally: mechanics, electronics, thermics and IT", which appeal large international groups who have entrusted the team with their latest innovative projects.
Watch the video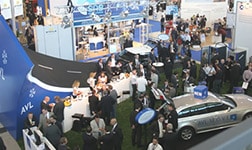 News
We will be present at the  AUTOMOTIVE TESTING EXPO
EUROPE (from 31 May to 2 June – Stand 1356)
www.testing-expo.com
News
Discover the latest GREENMOT test campaign !
We realized in our High Power Climatic Test Cell, several tests on agricultural vehicles.
More informations
News
Discover the latest GREENMOT test campaign !
We realized in our High Power Climatic Test Cell, several tests on trucks.
More informations
News
Meet GREENMOT at SOLUTRANS 2018!
Come discover our new products and test methods for industrial vehicles as well as the 3D model of our high power test cell.
We are looking forward to seeing you at Eurexpo Lyon from 21 to 25 November on booth 2 B 088.