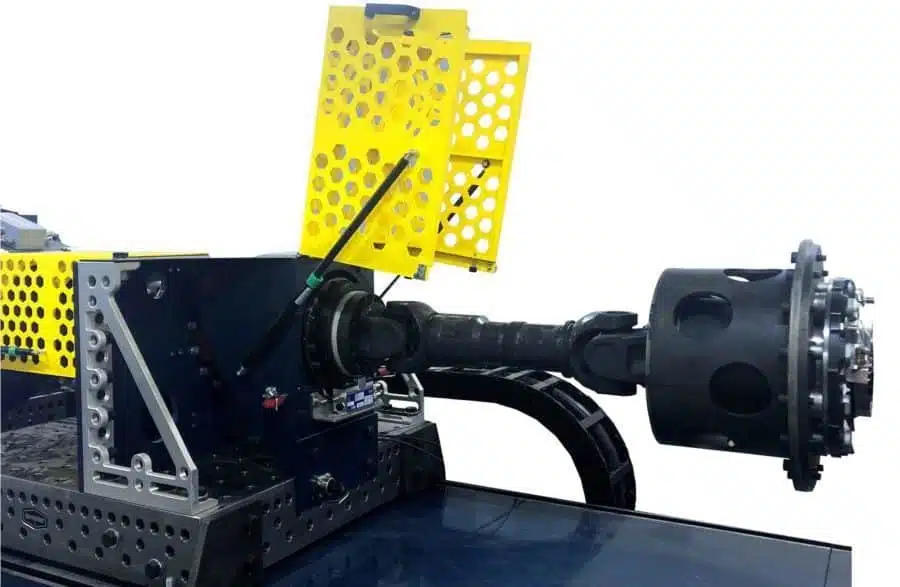 GREENMOT has opened its representative office in Japan and chooses YAMASAN Co Ltd as local partner.
Yamasan will be in charge of promoting our expertise in terms of design and conception of test benches for the complete vehicle or for new electric traction chains: electric motors, transmissions with particular know-how in the field of heavy duty and industrial vehicles. 
French vehicle test center and design office recognized in Europe for the quality of its services, GREENMOT is positioned as an essential reference in the supply of specific test benches. Indeed, for 10 years, GREENMOT has been designing and assembling climatic test benches and component benches, custom designed, based on customer specifications or on its own internal needs.
Today, the company is expanding its market and setting up in Japan to position itself as close as possible to Japanese manufacturers and equipment suppliers. Supported in its approach by a recognized local partner, Yamasan Co L.t.d, the GREENMOT company provides products already proven in Europe and the United States: climatic test cells, driving robot and e-Bench.

CONTACT OUR TOKYO OFFICES
GREENMOT Japan
1-23-5 PMC ビ ル 2F, Higashiazabu, Minato-ku, Tokyo
TEL: 03-3585-2458
contact : Martial MEYSSIGNAC
Email : martial.meyssignac@greenmot.com
CONTACT YAMASAN CO., LTD.
Succursale de Tokyo: 4-5-11 Iidabashi, Chiyoda-ku, Tokyo
TEL: 03-3237-7011
Bureau de vente de Nagoya: 2-3-16 Sakae, Naka-ku, ville de Nagoya, préfecture d'Aichi
TEL: 052-228-7712
Bureau d'Osaka: 1-4-19 Minamimorimachi, Kita-ku, Osaka-shi, Osaka
TEL: 06-6312-8880
Courriel: yamasan@k-yamasan.co.jp