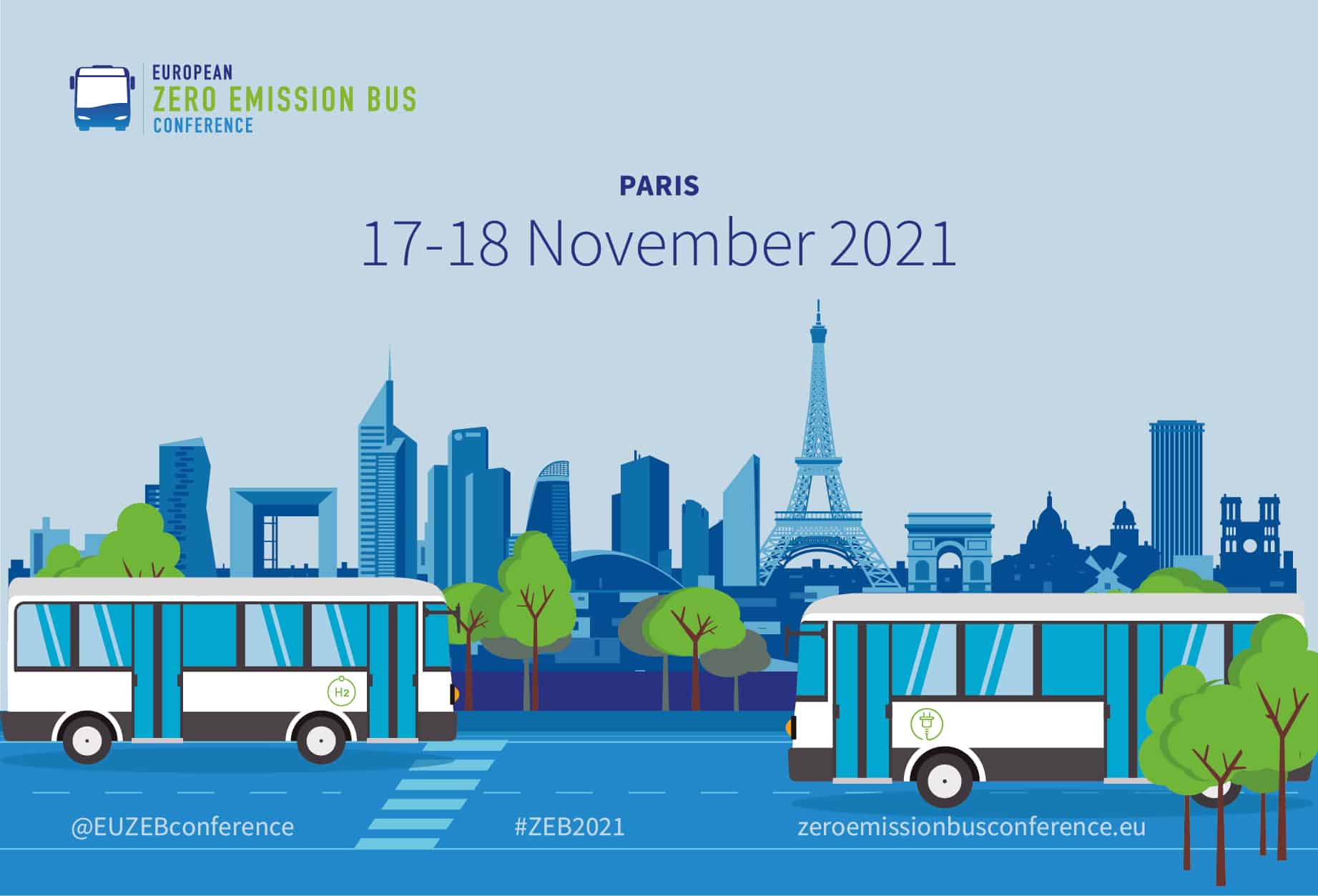 Greenmot supports the Zero Emission Bus Conference which will take place in Paris on November 17 and 18, 2021 on themes related to the decarbonisation of public transport.

GREEN

MOT

is happy to support the next European Zero Emission Bus Conference
The conference will take place on 17-18 November 2021 in Paris, France. 
As with the previous editions of the conference, held in Cologne in 2018 and London in 2016, the Paris ZEB conference will focus on the solutions and challenges of decarbonising the bus industry. Greenmot will participate as a new player in the sector due to the opening up of its new activity: the electric retrofit of diesel urban bus fleets.
A context conducive to discussion on the subject
National and regional policy makers are under increasing pressure to provide clean solutions for the transport sector to improve air quality across Europe's cities and regions. The ZEB conference aims to provide these solutions and inform policy makers of the different options available to them from the battery and fuel cell electric bus industries. Participants are invited to join the exchange of ideas on these innovative technologies, and how barriers to their effective roll out can be overcome.
The conference will be held in Paris
Over the two days of the conference, 400 stakeholders including bus operators, major industry players, and local and international policy makers, will come together to debate the relative merits of the two zero emission technologies – battery electric and fuel cell electric buses.
VENUE : Maison de la Chimie, 28 Rue Saint-Dominique, FR-75007 Paris – itinéraire
INTERNET WEBSITE : Zero Emission Bus Conference 2021
TWITTER @EUZEBconference